Home Visits
Role – Volunteers, in pairs, visit with our neighbours in need, usually in their homes, to assess the need, providing emergency assistance in the form of grocery gift cards &/or vouchers for non-perishable food, clothing, household items or furniture, to be redeemed at the Thrift Store.
Contact:
Blessed Sacrament – Burford, Scotland, and West Brantford
President Patti
519-865-1562
St. Mary – east & south Brantford
President Kristine
226-208-6846
Sacred Heart – Paris
President Mark
519-442-2465
St. Pius X – north Brantford
President Rob
519-753-9052
St. Basil – central Brantford
President Paul
519-752-0243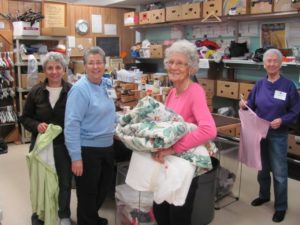 Thrift Store
Role – Volunteers at the Thrift Store:
receive donations;
sort donations;
prepare donations for distribution (free) to our neighbours in need or sale (at modest prices);
perform customer service responsibilities;
conduct materials handling duties;
drive our truck
These tasks help to raise funds to support our work.
Contact:
email ssvpbrant@gmail.com with a subject of: Attention Volunteer Co-ordinator or call 519-751-0143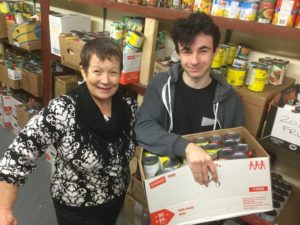 Community Involvement Hours
Role – Students who have completed at least Gr. 8 work alongside Thrift Store volunteers.
Contact: